***All designs are arailable,thousands patterns for your selecting.

***Your photo and design are warmly welcomed.

***Different size and type are customized at different prices

***Have different length, if you want, please contact us

***1.5m without flicker function, if you want, please contact us
Espacially Hollow Ball Decorations: The string lights totally have 20 metal hollow ball decorations on the bulbs, different to the normal globe bulbs. The light will be transmitted from the hollow sections of the ball decoration, providing an elegant sparkle that can be seen from any angle. It will form a very beautiful geometry when you place it at the walls, windows, doors, floors, trees, grasses.
Extendable with Connector: The christmas lights was equipped with a tail plug at the end of the light strings, so you can connect multi sets together optionally if you'd plan to decorate a large zone. The decorative lights can connect max to 10 sets for stable brightness consideration.

Controller with Multi Flash Modes: It was equipped with a controller box on the outdoor string lights, you can click the button on the box to switch different modes, included the steady modes. The led lights totally have 8 flash modes, for different occations and atmosphere.

Plug-in Type:The patio lights are very easy to install and use, when you turn on the switch, it will directly light up with soft and warm white (gold) lights perfect for Christmas, Halloween, weddings, parties, girls' bedrooms, stairs and balconies.

Transparent wire for better brightness: Metallic fairy string lights with 2m feet total length 20 LED pure silver mesh globes. Bulb Size: 2.5cm diameter, ultra-thin PVC transparent wires.The wire was made of flexible material, keep it portable and easy to store and decorate. You can make it to any shape you want according to the decorating area.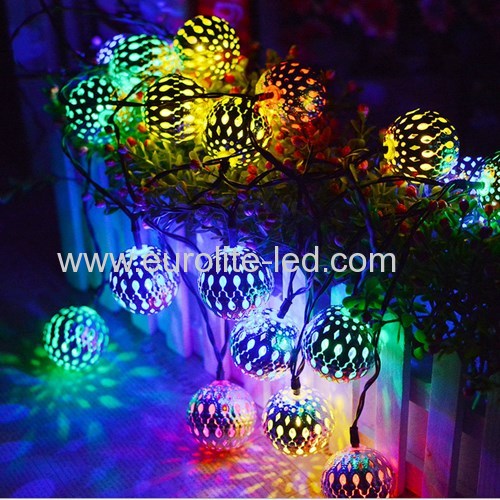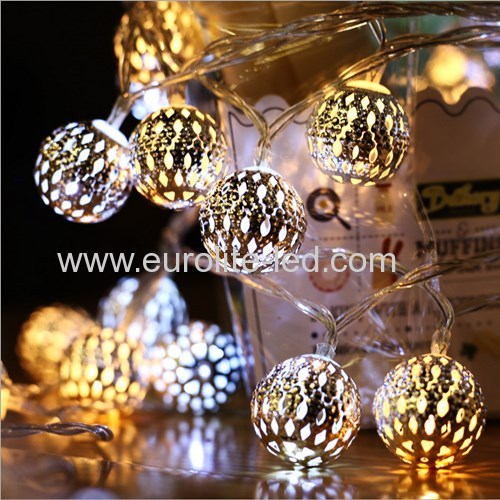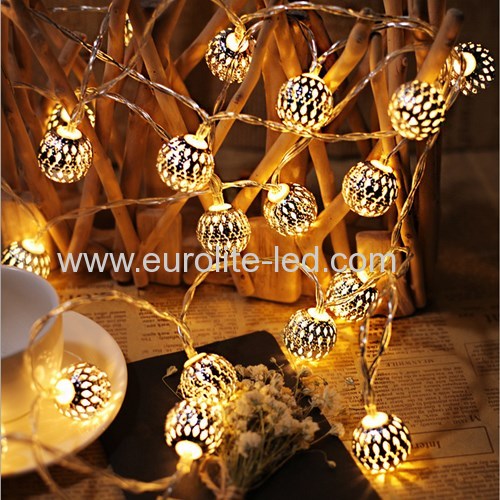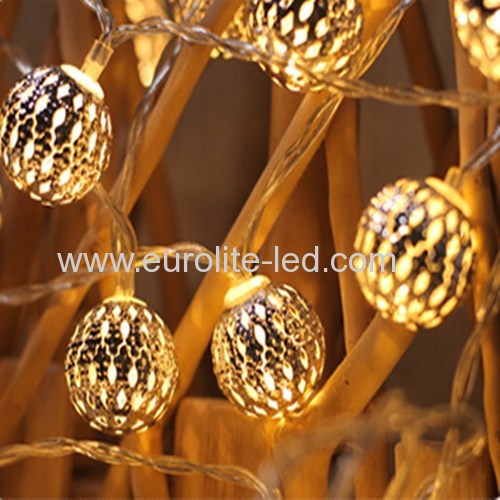 Individual pendant display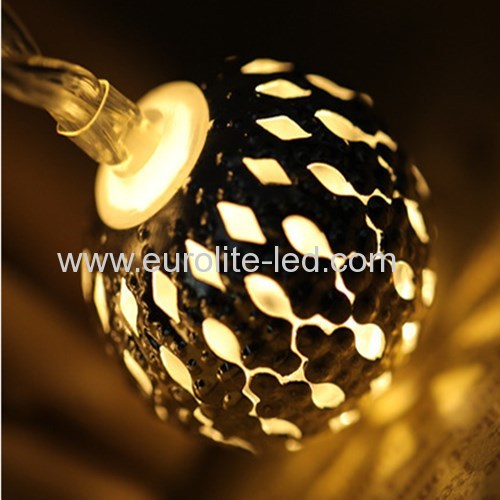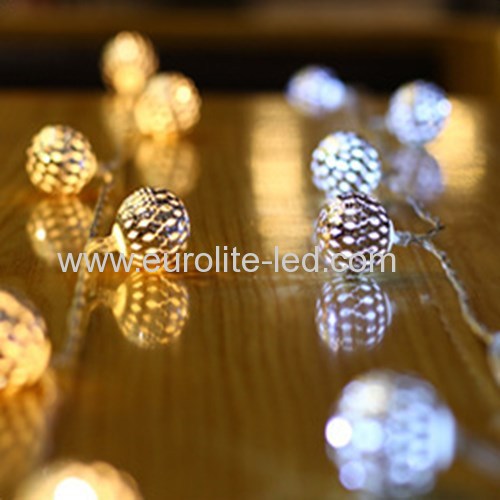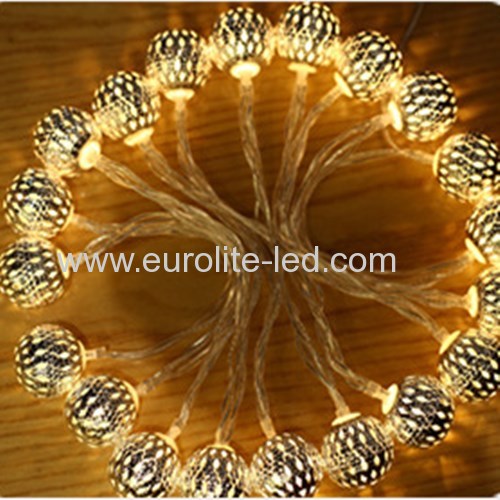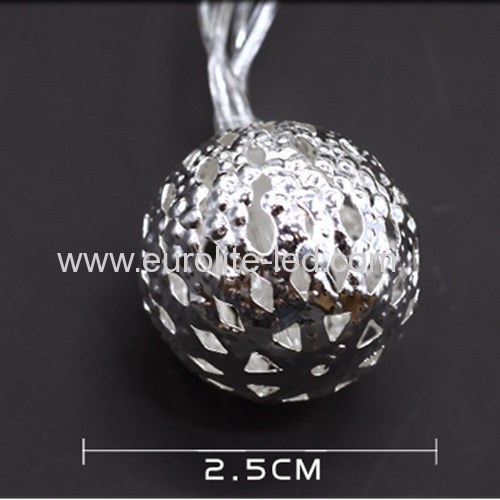 Picture of the real object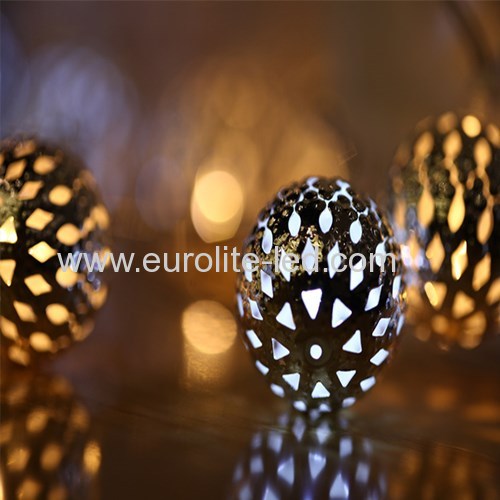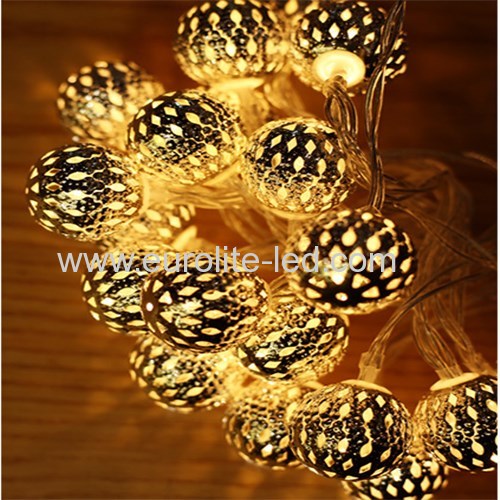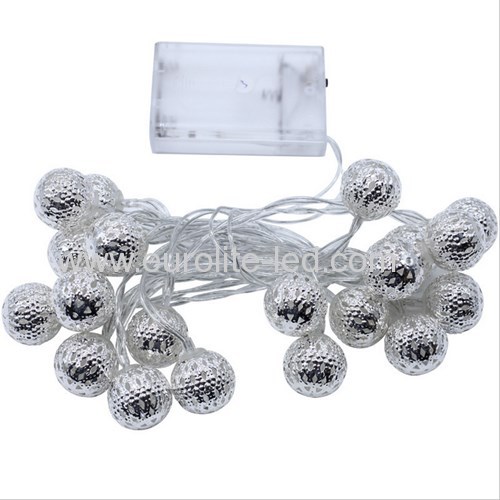 Various color selection