***All designs are arailable,thousands patterns for your selecting.

***Your photo and design are warmly welcomed.

***Different size and type are customized at different prices
PRETTY AND ROMANTIC - The way you light a room will completely change the space. rose tree table lamp is effective in transforming feelings, putting you in moods from relaxed to energetic to romantic. This pink lamp featuring a white base, trunk and branches with 24 lifelike pink roses, it gives off warm white glow through the delicate rose petals, adding a touch of romance and sophistication..
ADJUSTED BRANCH - ,Height:45cm,rose size :6.5cm. Branches can be folded, height and shape can be adjusted.

DUAL POWER MODE - Battery case+USB, Dual power mode.Need to install three AA batteries(not included),However, this product supplements the battery.

HOLIDAY AND WEDDING GIFT - Lamps are an opportunity to add something extra to a space - whether it's shine, color, art or abstraction. Put it on your bedside, dinner table, coffee table or anywhere else in your house to make your home decoration more romantic and create a sweet and cozy tone. Perfect as birthday or holiday and wedding gift especially for Valentine's Day.Art comes from life, romantic and warm lights enrich your life; Light up a simple little world, a warm little corner of the world so beautiful rose shape, let you decorate the place with a romantic atmosphere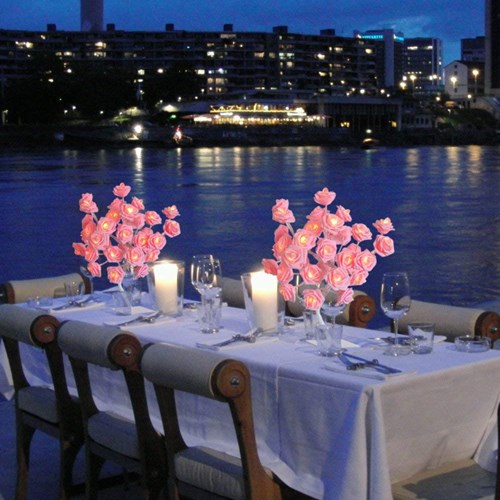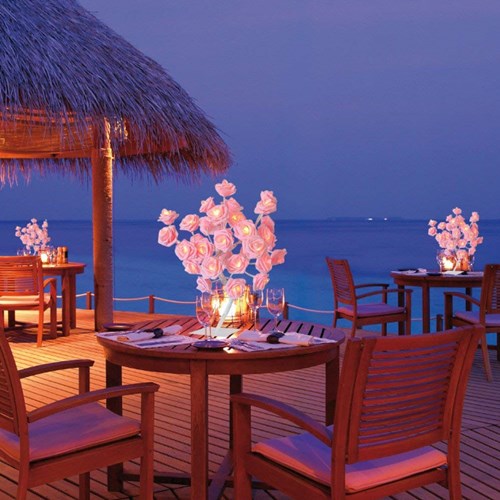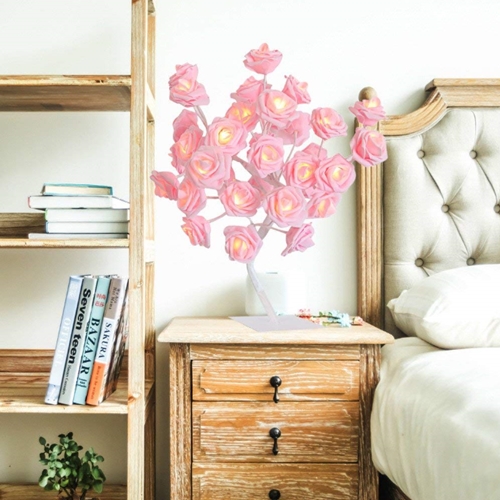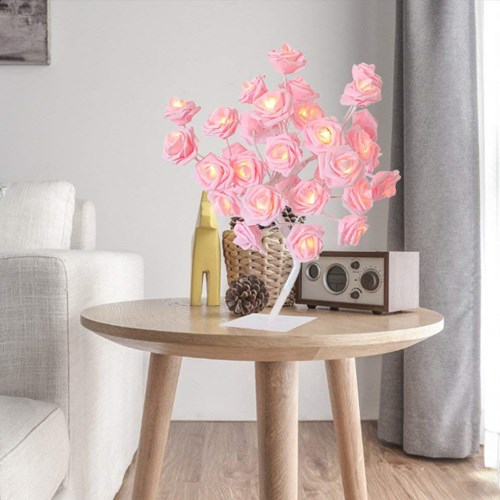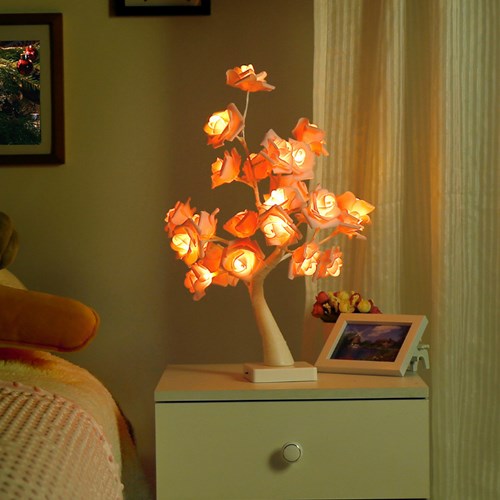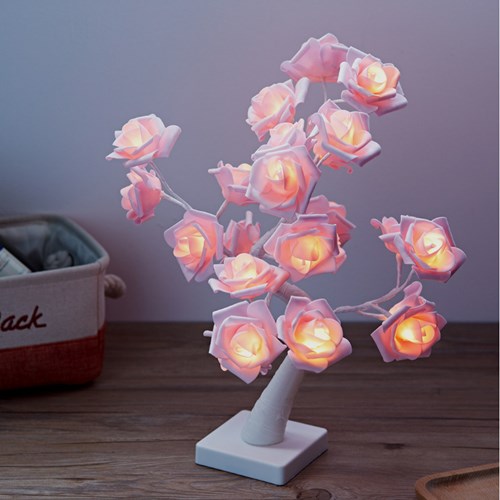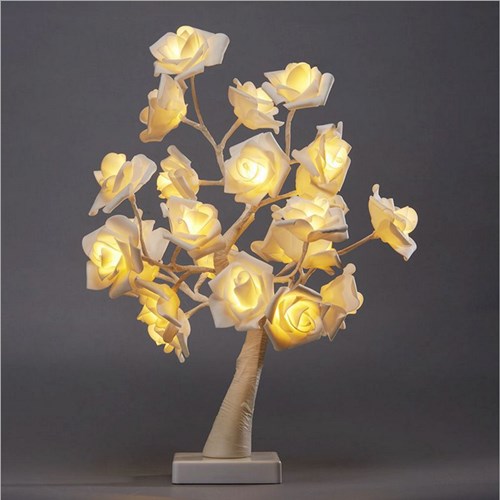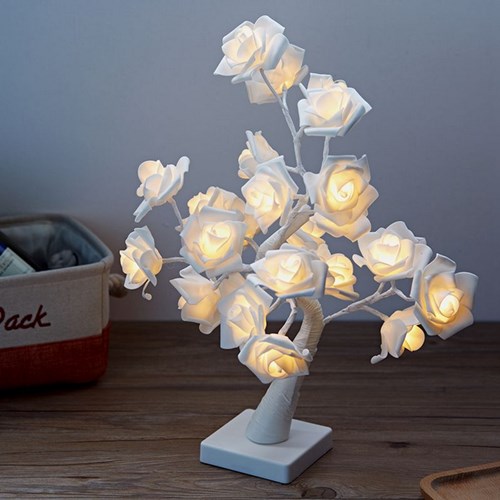 SHOW DETAILS